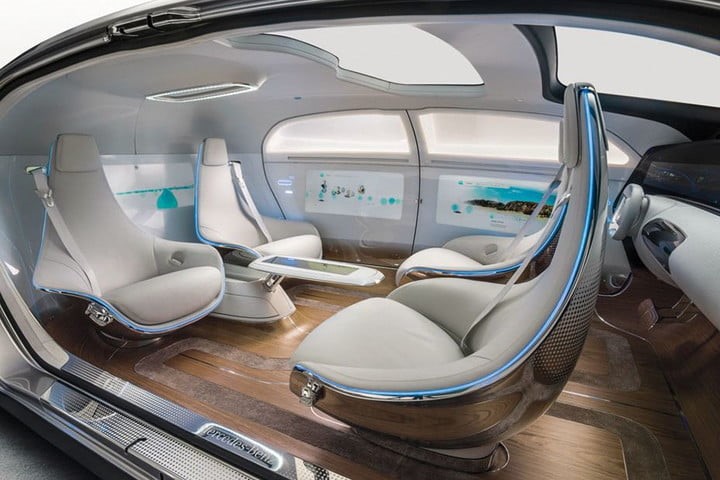 There are a few reasons sited by people, as to why they don't use public transport and prefer to use their not so environmentally friendly vehicles:
"It's expensive"
"It's unreliable"
"I want to be able to travel door-to-door in one vehicle"
Certainly, in the UK, in most cases these are well founded arguments for not using public transport. I can however, see a solution on the horizon, and I for one will be jumping straight on that particular band-wagon.
Development of driver-less electric vehicles is moving at a pace and the technology is just in need of refining. The question is, "what the best way is, to integrate this technology not only into our infrastructure, but our very culture?" I can foresee an amazing opportunity for us to completely change the way we get around, and more importantly, the way we pay for it. I would be very happy not to own a car with all the related costs and headaches when it goes wrong, or one has an accident. It would also be nice to get rid of rows and rows of parked cars along every street. We could also un-pave all those front gardens and driveways and let nature back into our gardens.
Here's the idea. Instead of taking out a loan to buy a car, paying for petrol, tax, servicing, MOT, repairs, parking charges, what if we paid one monthly sum to the local authorities. They would operate and maintain a fleet of driver-less vehicles at various locations around each region. When you wanted to go from A to B, you would simply open an app on your smart phone and type in pick up time and where you wanted to go. Exactly on time the vehicle would pull up at your door and take you to where you wanted to go. It would then either go back to base or pick up somebody else in the vicinity. The whole control process would be computerised, and regional depots would be connected to coordinate longer journeys.
The computers would also ensure the quickest route would be followed depending upon road works, local events etc. (unless you hit the scenic button) so you would know your arrival time to within seconds. There would also be service station stop options or just "stop safely here" so you could look at the view or have a picnic.
The roads would be clear, the air cleaner and there would be acres of empty car parks in inner cities ready for development to be put to better use. I'm struggling to think of any negatives to this solution and hope that it does become a reality sooner rather than later.
One last thought – throw driver-less drones into the mix and things really get interesting. Dubai are already well ahead of the game in this respect. Roll on the driver-less future I say, it is an incredibly exciting time and a positive move for our environment (and sanity)!