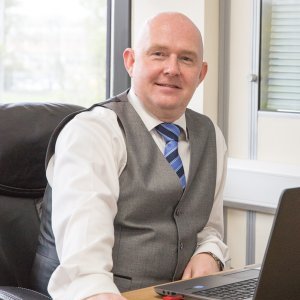 I have 30 years' experience in the business development and marketing arena, and I've worked for companies from the bottom up, from junior to Managing Director level. This means I have a really good, deep understanding of what makes successful businesses – big and small – tick, which in turn means I know how to help them grow.
I use a proven method of digital marketing to help my clients grow their presence, their client base and ultimately their sales. I have also helped many to create their own web site, acquiring domain names, writing text and designing the layout. A web developer I am not, but i work with some very talented people to get the job done right, on time, every time.
I have also established and operate a number of UK based limited companies on behalf of international owners wishing to have a UK presence. In many cases, I have also taken these organisations through the ISO9001:2015 accreditation process.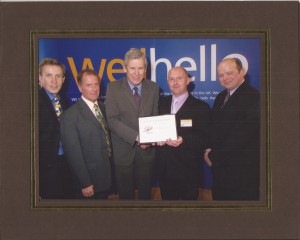 The Ward Hadaway Fastest Fifty is a competition run by a local law firm to identify the fifty fastest growing businesses in the North East of England. Whilst working as their General Manager, I took Hytorc into the fastest fifty on three separate occasions.
Here's what some of the people I've worked with say about me and my sales development expertise.
"As a skilled business development manager, Jon was highly instrumental in developing and implementing our regional strategy. Jon is a professional and organised manager and is adept at creating strong professional relationships with both clients and colleagues alike. Overall, Jon is very self-motivated, conscientious and professional in his work and I was able to rely on him totally to do whatever was necessary for the benefit of the business with minimum direction."
Patrick Dormon, Managing Director, SIAC Wind Energy.
"Jon helped me through my many questions, reassured me and I have found him to be efficient, very honest and really professional. Jon, here's a top recommendation for you based on how you do business! You are an asset to anyone you help or work with."
Dean Benson, CEO, Visualsoft.
"The customer service provided by Jon has been the best I've experienced! I've dealt with a few companies in my 63 years. Every time we had questions, Jon gave us a quick and complete answer, even at weekends which was beyond the call of duty."
Finn Jensen, client.
"Jon played an important role in successfully establishing our business in the UK, from initial start up to a fully operational subsidiary. He maintains a well organised and professional management style with a positive attitude. He is highly competent in key business disciplines including HR, finance and marketing."
Travis Young, VP Global Business Development, Salina Vortex Corp USA.
"Jon was an enthusiastic, competent, conscientious and professional person who positively contributed to council meetings and all activities concerned with the running of the SHAPA association."
Eddie Spires, Chairman, Solids Handling and Processing Association.
"We very much appreciate your excellent cooperation and help. We believe that together our two firms made tremendous progress in the Greek market."
G. Laskos, Owner, Politis Ltd, Athens, Greece.